A lovely cow which lost his leg makes friends with the enormous adorable tortoise.
Their bond is very tight. The tortoise is named Leonardo.
The giant tortoise was rescued from the Zoo which was going to be closed in Thailand in 2013.
The tortoise was taken to the sanctuary. The tortoise lived happily and very comfy there.
A young cow was brought to the sanctuary. The cow was named Cue Simon. The cow was given prosthetic to help him to move.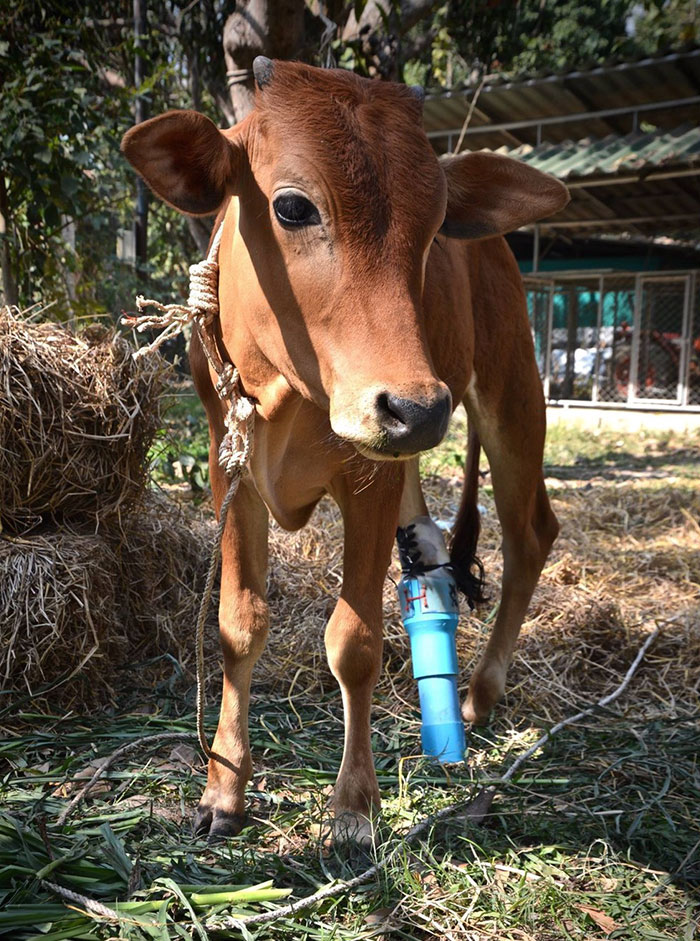 The cow and the tortoise share meals and rest together. They spent their time happily.
Share the story with your friends and family members.
(Visited 45 times, 1 visits today)