Ukrainians flee from Ukraine taking thier pet with them. The scene is so heartbreaking.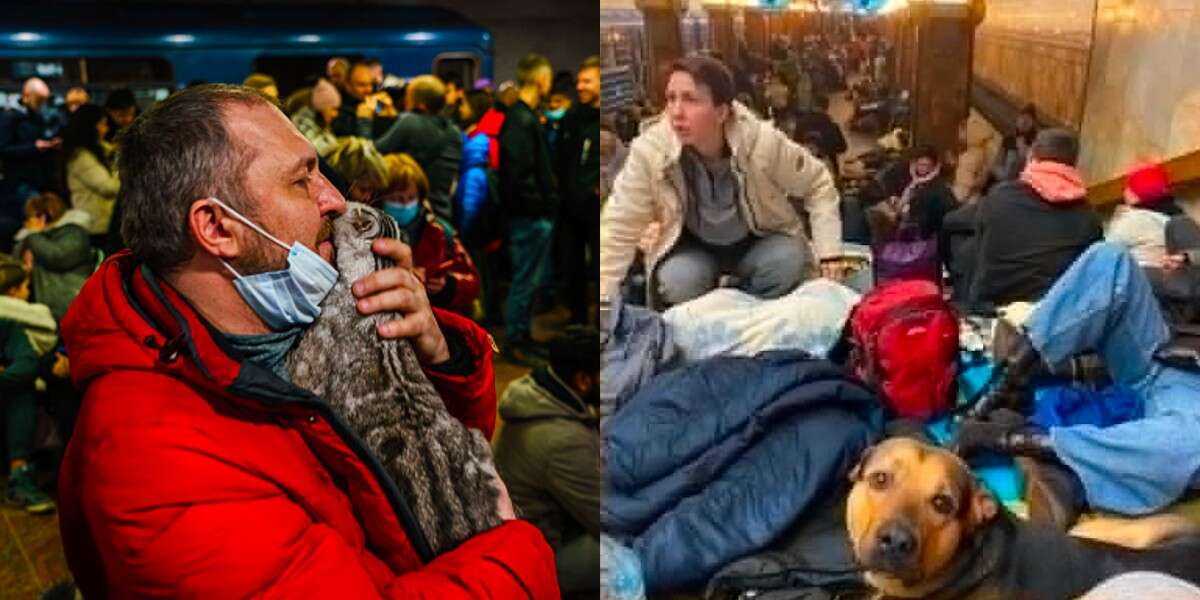 Many people are seen fleeing and refusing to go without their favourite dogs and cats.
Many photos have spread how people try to pass the boarder with their pets or how they hide hugging their dogs in the shelters or at the stations.
Those scared animals need food and care as well as medicine. They try to survive under the noise of bombs.
Slovakia, Poland and Romania let the Ukrainians pass the boarder with their pets without veterinary paper. Seeing these pictures you only think that humans as well as dogs need better life.
The pets suffer from this bomb attacts, too. Many people take their pets with them
as they want to see their pets safe and sound.
There are many organization that need donations to take care of these hopeless animals.
These oragnisations are always by the side of the animals and will never leave them.
Source: thedodo.com
Share the story with your friends and family members.
(Visited 700 times, 1 visits today)