It is common to find cats and dogs performing like humans. For example, you may find dogs riding a bike or cats doing something similar. However, to find a chicken playing the piano like a professional is definitely something rare to find.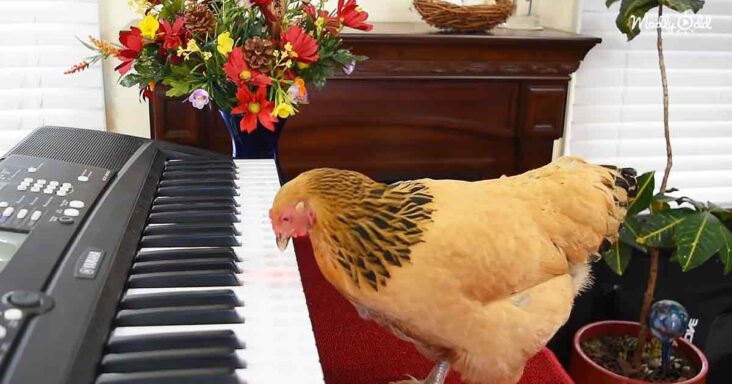 Jokgu is no muck when it comes to playing the piano. Jokgu is a chicken and a member of the Flockstars. He had also performed on the popular reality show America's Got Talent in front of Simon Cowell and Heidi Klum.
Recently, his owner shared a moment where Jokgu was caught playing Puccini's "O Mio Babbino Caro." The talented chicken played the operatic Aria on a piano keyboard. The way Jokgu played the number was magical.
The chicken followed the waiting period between the different notes nicely. In other words, she did not go fast or slow. Instead, she pecked at the keys at the right moment to go with the background music playing for the song.
This wasn't the first time that Jokgu had played the piano keyboard. However, how he played the operatic Aria on the musical instrument proved that he was used to it and knew how to use it. After the performance was done, his owner showered the bird with roses.
Here is the video:
Share the story with your family members and friends.
(Visited 63 times, 1 visits today)